The LaySee Pillow - The Pillow Designed With Your Glasses In Mind!
Regular price
$79.00 USD
Save

$-79.00 USD
---
WE ARE BACK IN STOCK!

Are you sick of being uncomfortable whenever you lay down with your glasses on?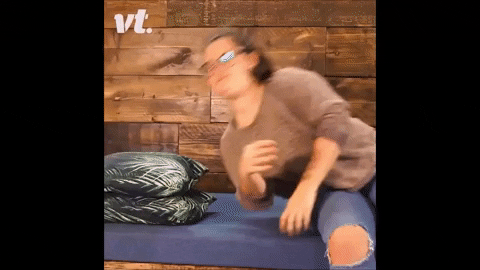 You shouldn't have to settle for your glasses smashing into your face and breaking, nor should you have to put in contacts just to lounge on the couch and watch TV.
Meet your new best friend in comfort. The LaySee Pillow's revolutionary design gives your glasses much needed space when you lie down.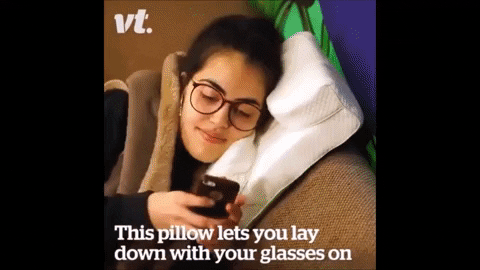 Plus, it packs an ultra soft, stay cool latex core that provides amazing head and neck support that you won't find in with average couch pillows.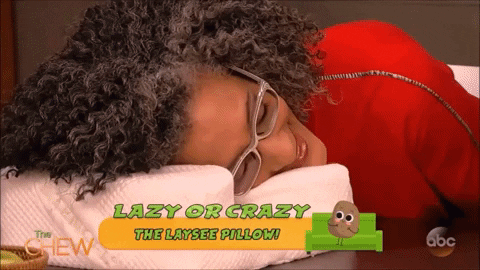 ...Which means frustrated glasses wearers like you can finally watch TV, read and play on your phone in PEACE! Want to see what the hype is about? Get your LaySee Pillow today!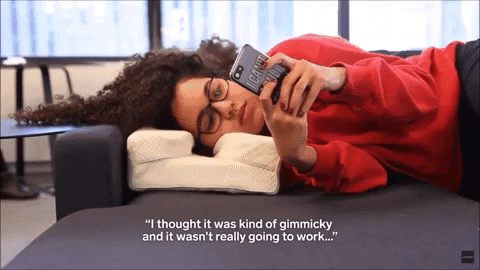 What are people saying???
 
"I really like it, and it does solve the problem of glasses when reading in bed. No crooked glasses anymore" - Nancy (Verified Amazon Purchase)
_
"This is not a problem people without glasses would understand, but for those of us who do, this is an incredibly innovative product. I've used it every day!" Alex (Verified Amazon Purchase)
_
"Got it for my wife so she can watch movies on her side without breaking her glasses. She loves it!" Stacy (Verified Amazon Purchase) 
Not Your Typical Cheap Foam!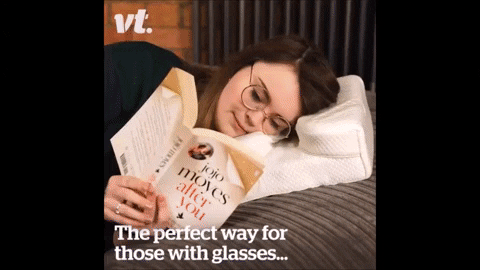 Made from all natural materials that stays at a

cool temperature

,

no sweaty face!

Ultra-soft yet responsive materials provides unmatched head & neck support!

The pillow cover is softer than silk, stays cool, and has a soft touch for sensitive skin!

Removable cover is machine washable so your pillow stays fresh & clean!

Will last 7-12 years longer than the average pillow!

Money Back Guarantee!
How It Works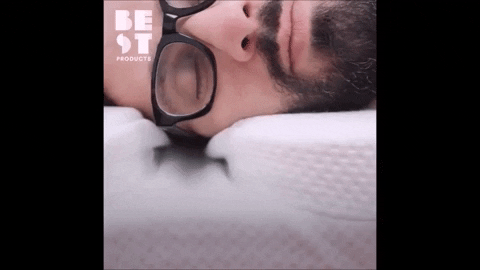 Each LaySee Pillow has a unique open channel that runs down the center of the pillow. This creates a protected space that any size glasses can rest in.
The innovative cushion material adjusts to the unique shape of your face for maximum comfort then "springs back" to its normal shape when you're done. Think memory foam...but more comfy.
This revolutionary pillow is perfect for anyone that wears glasses and enjoys watching TV, lounging around or playing on their mobile devices.
High Quality Alert!!!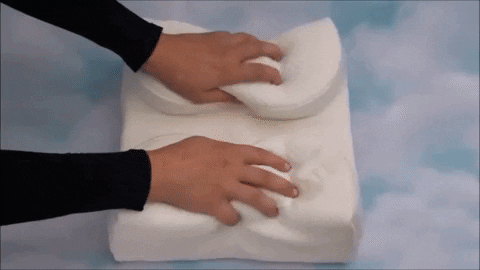 Dimensions: 4.3" H x 11.8" L x 11.8" W
Weight: 1.5 lbs
Materials: The fill is made of natural Latex and the cover is made of Tencel® lyocell fabric.
What Are Celebrities Saying About The LaySee Pillow?
FREE Shipping For All Orders In The US
Free 2-day shipping via USPS. Your order will be fulfilled in 1-2 business days after order completion, and your LaySee Pillow will be on it's way! Look for a separate shipment confirmation email that contains your tracking number after your order has been placed!
Also Available In:
Canada

Mexico

United Kingdom
International Orders Will See A Small Shipping Fee Applied at Checkout. No Returns On International Orders. Please expect extended shipping times compared to domestic orders (1-4 weeks).
Frequently Asked Questions
Will The LaySee Pillow lose its shape as I use it?
No! That's what's so great about Latex! It's extremely durable and "springs" back to shape after compression. Latex pillows actually can last for 12+ years with good care.
Can The LaySee Pillow be washed?
Absolutely! We designed the cover with a zipper on the bottom of the pillow to allow for easy removal and cleaning. The cover is machine washable and the Latex can be hand washed using warm water and detergent if needed.
Does The LaySee Pillow work with any sized glasses?
Through trial and error we have crafted the dimension of the pillow and size of the open channel to fit a variety of different sized glasses. We haven't come across a pair that The LaySee Pillow doesn't work for!
Our Guarantee:
We know you'll love The LaySee Pillow once you try it, but if you're unsatisfied for any reason, send it back and we will issue a full refund.
Not only that, but we guarantee your LaySee Pillow will last at least 10 years with normal use and proper care. If it doesn't, send us your old pillow and we will ship a new one to you at no cost!